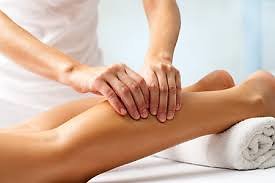 Frequently Asked Questions

How can physiotherapy benefit you?

Physiotherapy aims to work with patients to treat their physical injuries and return patients to normal activity as soon as possible.

Our aim is to:
•Relieve pain
•Restore functional movement and mobility
•Restore strength and stability to the area
•Improve wellbeing
•Prevent further problems/ Preventative advice
•Aid management of chronic/ long term problems


Initial assessments and treatment

Your consultation will provide you with a thorough assessment and accurate clinical diagnosis of your condition. Your physiotherapist will clearly explain your injury and discuss the most effective course of treatment. Your treatment programme will be tailored to your individual needs and lifestyle requirements. We use a combination of hands on, manual therapy techniques in conjunction with a range of other treatment modalities to optimise your recovery.

The initial assessment usually takes one hour. Depending on your needs, and after discussion with you, follow up treatments will be arranged and are 30 to 45 minutes.

Please bring appropriate clothing with you ie shorts, vest, loose clothing; we need acess to the area to be assessed/treated therefore you may need to change.


All our clinics are confidential, private and offer one to one attention with a hands-on approach ensuring your most effective recovery.
We follow the GDPR for protection of data we collect from you.

We are members of the Chartered Society of Physiotherapy (MCSP) and registered with the Health and Care Professions Council (HCPC).

If you have any questions or comments please call us or contact us by email through the link on this website.